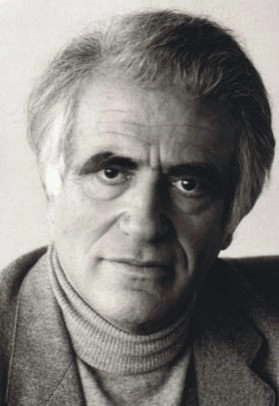 Peter Jona Korn
Earlier this month, Eight Strings & a Whistle went back into the studio with Peter Karl at Peter Karl Studios in Brooklyn, New York to record "Aloysia Serenade" by Peter Jona Korn.

"Aloysia Serenade" was written for and dedicated to famous Boston Symphony Orchestra flautist Doriot Anthony Dwyer.  The third movement of this piece is written for viola and cello, and as such, was premiered without the third movement being performed.  The trio's recording will feature a studio recording of the full score.
This session marks the second trip into the studio to record what will be the trio's debut with PARMA Recordings.  Eight Strings & a Whistle flutist, Suzanne Gilchrest, was able to provide PARMA with some detailed notes on Peter Jona Korn and his "Aloysia Serenade."
"Born in 1922 in Berlin, Peter Jona Korn's musicality was apparent from an early age.  He studied with Stephan Wolpe there for two years, and then briefly with Arnold Schönberg after emigrating to the United States in 1940. Despite his studies with Wolpe and Schönberg, Korn rejected atonality and the twelve-tone technique, and ultimately leaned toward a classical-romantic language.
In the US, Peter Jona Korn became friends with Hollywood composer Ernest Gold while living in Los Angeles. The two nicknamed each other "Aloysius" and also bestowed the name on their other close friends. Marni Nixon (Gold's first wife) and Barbara Korn (Korn's wife) were both an "Aloysia" and Doriot Anthony Dwyer, the eminent principal flutist of the Boston Symphony Orchestra, was an honorary "Aloysia." The Aloysia Serenade was composed in 1953 and is dedicated to Ms. Dwyer. She premiered the work in Boston in 1957 with Jopseph De Pasquale and Samuel Mayes, also principal players with the Symphony."

Pictures from the trio's last visit to the studio can be seen below.  Eight Strings & a Whistle will return to the studio in November to continue tracking for their release. In the meantime, they will be preparing for their performance at Tenri Cultural Institute of New York this November.