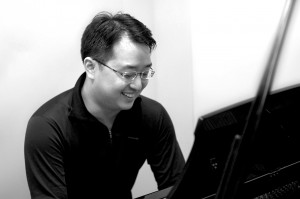 PARMA is pleased to introduce Michael Lee, the latest addition to our roster of artists. Michael will be recording his string quartet "Farewell…" with us this summer.
An alumnus of Juilliard and Eastman, Michael is currently a doctoral candidate at the University of Southern Carolina's Thornton School of Music, where he also teaches music theory.
Michael's music has been performed throughout the world by a number of ensembles including the Serenata String Quartet, the Juilliard Orchestra, the Oradea State Philharmonic, the Kharkov Philharmonic, the Boston New Music Ensemble, and the USC Symphony Orchestra.
Among a wide array of awards and commendations, Michael has been named a winner of the Juilliard Orchestra Competition's Arthur Friedman Prize and the ASCAP Morton Gould Young Composers' Award.
For more information about Michael and his music, visit his website here. To hear some of his work in the meantime, check out the SoundCloud player below.