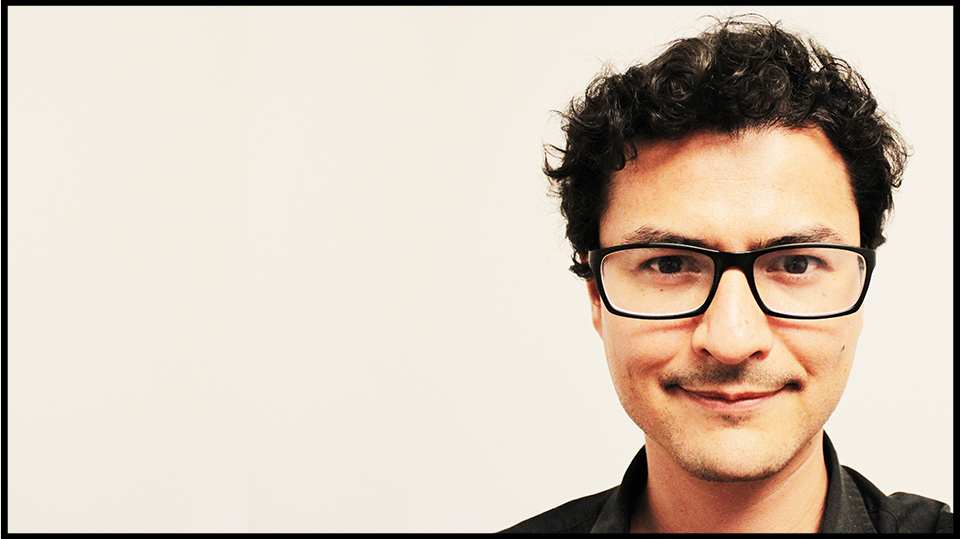 We are pleased to announce that composer Edgar Barroso has signed on to release his debut album with PARMA Recordings! He joins a growing roster of artists committed to exciting and adventurous new music.This album will feature a mix of programmatic and process-oriented chamber ensemble and electro-acoustic works from the past 10 years of Barroso's career.
Born in Mexico in 1977 and currently doing research at the Institute for Computer Music and Sound Technology in Switzerland, Barroso recently received his Ph.D. in Music Composition from Harvard University, where he was appointed Director of the Harvard Group for New Music from 2010 through 2014. Barroso is part of the inaugural class of Harvard Horizons Scholars. His works have been interpreted in important forums in North America, Ibero-America, Asia and Europe. During 2006-2012 he received several National and International Prizes in Music Composition and Multimedia, including the Francis Boott Prize in Music Composition, Best Audio Award from the International Black&White Multimedia Festival, Grand Prize from the Harvarrd University Live Electronics International Composition Competition, and the "Young Creator Award" from the National Fund for Culture and Arts, Mexico.

Lately, his work has divided between music writing, social activism and the study of trans-disciplinary collaboration. He is the founder of the Open Source Creation Group dedicated to the implementation and analysis of trans-disciplinary academic programs along with entrepreneurial and social innovation.

The instrumentation on Barroso's debut album will run the gamut from solo accordion to string quartet to six vocalists to various other ensembles and combinations of acoustic and electronic instrumentation. Check out the links and video below for more information and examples of his work, and be sure to keep an eye out for updates on this upcoming release.