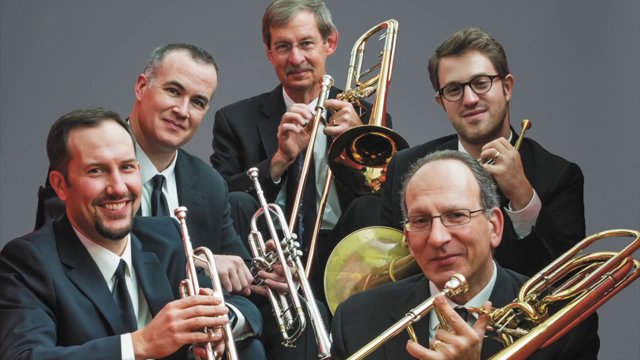 CW from left: Kevin Cobb, Louis Hanzlik, Michael Powell, Eric Reed, John Rojak
Attention Boston-area classical music fans: clear your calendars on March 22nd, or prepare to kick yourselves for the foreseeable future.
On that Sunday, our friends and longtime recording and performance partners at the Shalin Liu Performance Center in Rockport, MA will be hosting The American Brass Quintet, the Newsweek-proclaimed "high priests of brass" from New York City featuring PARMA artist John Rojak on bass trombone.
Since its inception in 1960, The American Brass Quintet have been ardent proponents for new and existing works written specifically for brass. Their repertoire has included pieces by Palestrina, Bach, Hindemith, and Poulenc, as well as new music by an array of contemporary composers, including Virgil Thomson, William Bolcom, Gunther Schuller, and Elliott Carter.
To learn more about the ABQ, check out their official website. For more information about their performance later this month (which will feature a pre-concert talk with Andrew Shryock from Boston Conservatory's department of music history), head over to the event page on the Shalin Liu website.